Takashi and Kozue Furukawa
Takashi and Kozue Furukawa
Takashi Furukawa was born in Kitahiroshima City, while his wife Kozue was born in Kagoshima Prefecture. What they like about Naganuma Town is that it's a laid-back place in a good way. Their view of life is that one must enjoy living in the environment they are presented with, an insight they gained from their time living abroad, and through their daily meditation routine.
Enjoying life in the environment they are presented with
Takashi and Kozue Furukawa became the Regional Revitalization Cooperation Corps of Naganuma Town in May 2019. They live in an old farm house some distance from the town center, and are expecting their first child at the time of writing. They chose to live in Naganuma because they would be able to easily take their child to see Takashi's parents who live in the neighboring city of Kitahiroshima.
Takashi thinks that Naganuma is a fun town with many artists and interesting people. He previously lived in Ecuador for around 7 years, and he met Kozue during a trip back home to Japan. After they got married, they decided to live and travel around India for 2 years. Kozue wanted to live a self-sufficient life, and Takashi wanted to enjoy life in his own way, so when they started living in a 50-year old house offered to them by Naganuma Town, they decided to grow their own trees and vegetable garden. Tending it has kept them busy in between their work on regional revitalization.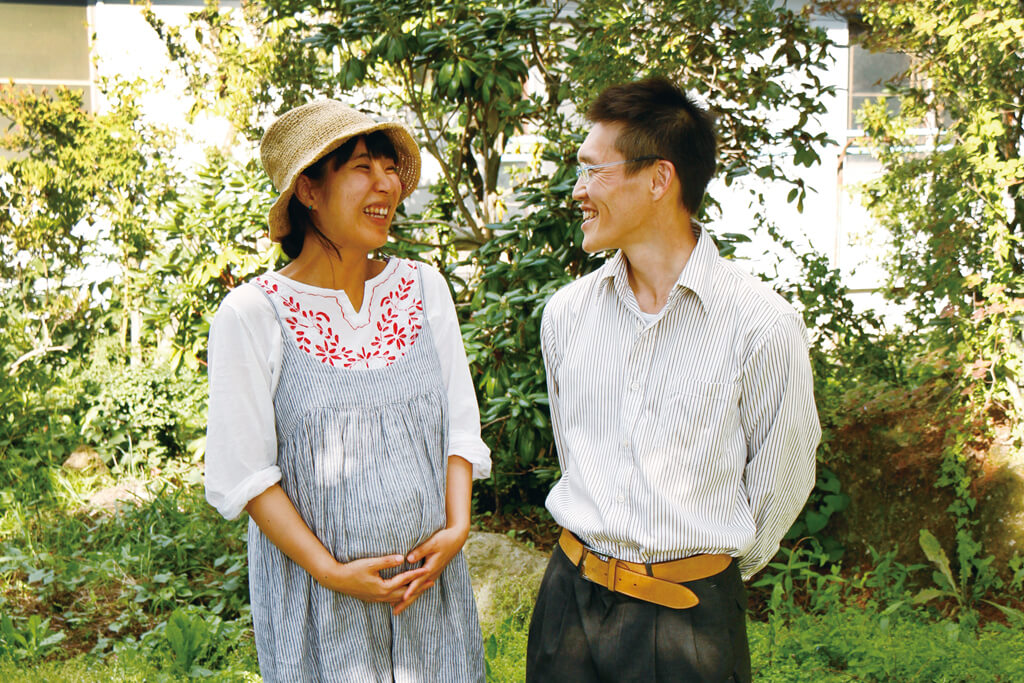 Getting to know the eccentric people of the town
One of the things they want to promote in Naganuma is white tourism. While green tourism refers to travel that focuses on nature experiences and interaction with the rural community during the green, summer season, white tourism is its winter equivalent. For nearly 20 years, Naganuma Town has implemented a strategy of green tourism, inviting students from metropolitan areas to stay in local farms. In winter, when farms go on the slack season, visitors can experience activities such as miso making and handicrafts. Through white tourism, they hope to bring people into the town and support local businesses during the off-season when sales tend to drop. They also see a big opportunity in promoting it to foreign visitors.
Takashi also wants to create a map that introduces the eccentric people of the town. He got this idea during the early days of his work, when he frequently went around the town to build a professional network, asking locals if they knew any interesting people. He discovered many people, shops, and activities which he found eccentric in a good way, and he decided to connect them all together through a map. He says that even the locals were looking for this kind of information, and he wanted to take create something that would last beyond his tenure in the Regional Revitalization Cooperation Corps. It is also his dream to build a park filled with round hay bales, something he has always liked personally. While their life in Naganuma has just begun, both the couple and the town itself are already full of expectations.