Keiji Takeyama
Takeyama Keiji
Keiji Takeyama was born in Abiko City, Chiba Prefecture. He moved to Hokkaido to attend university, during which he met a coffee instructor. This would lead him to start a small coffee shop in Sapporo when was 25. 6 years later, he moved to Naganuma Town, where he has been running a coffee shop on top of a hill for over 31 years. His 3 children have since grown up and moved out, and he now lives a quiet life with his wife.
A place where migrants live together and help each other
Takeyama-san's coffee shop Okanoue Coffee is located in the Maoi hills of Naganuma, around 10 minutes away by car from the town center. Okanoue means "on top of a hill", and the shop's location offers a vast panorama of rural landscapes as well as beautiful views of the sunset. When Takeyama-san moved here back in 1989, there were only 5 houses and no public water supply in the area. Even the cellular network became available just a few years ago. While it might seem like an inconvenient place to live in, more people have actually moved in, and there are now over 50 houses dotting the area.
Okanoue Coffee has become a sort of information center where delivery drivers often ask for directions and would-be migrants inquire about life in the area. Takeyama-san says that he tries to be warm and welcoming to every visitor, as he was also warmly received when he first moved here decades ago. Having lived in the place for a long time, he hopes to be able to share his knowledge with anyone looking to start a new life here.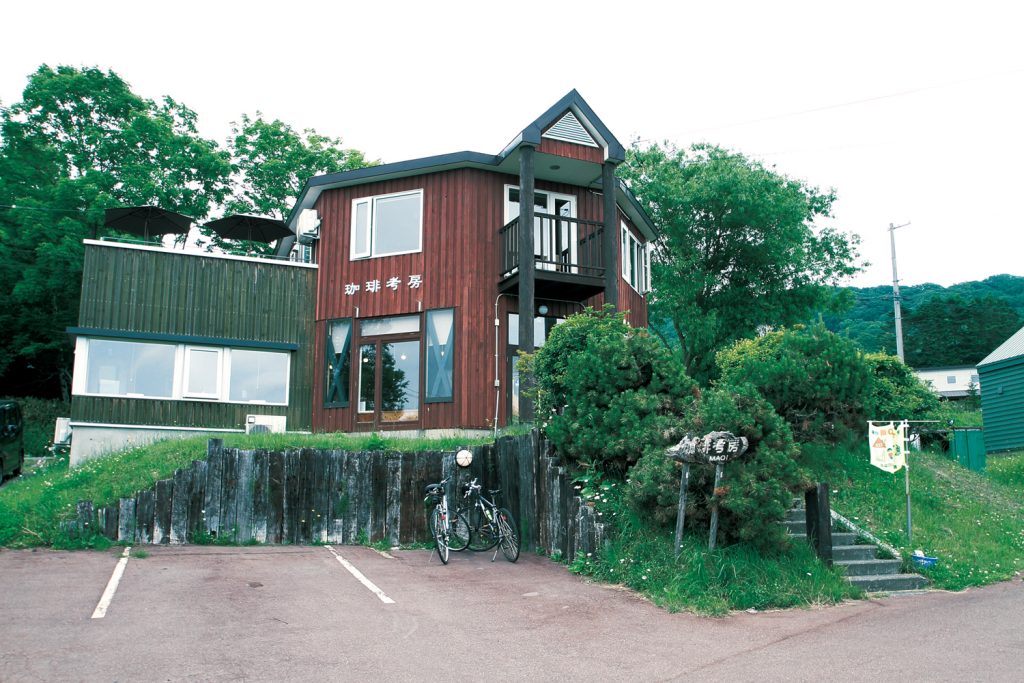 Popular coffee born from the stringent processing of beans
Takeyama-san decided to live in Naganuma in order to do the job he loves without any worries. When he was running a coffee shop in the big city of Sapporo, he was always concerned about disturbing the neighbors with the sound and smoke from his coffee roasting. It was during this time that a friend introduced to him a place on top of a hill in Naganuma Town. As soon as Takeyama-san saw the place, he was convinced that it was to be his future home.
In the early days after opening his shop in Naganuma, he would be lucky to have even one customer come for the entire day. Nevertheless, he would keep himself busy with sorting his coffee beans, carefully removing sours, black beans, stones, and other unwanted material. This meticulous work has enabled him to produce a coffee that has a rich, clear flavor with little to no astringency. Within 3 years, word of mouth would make his coffee a hit, and he now gets between 20 to 100 customers in a day. Many of them come from neighboring cities like Eniwa, Chitose, and Tomakomai, and some even come all the way from Honshu island.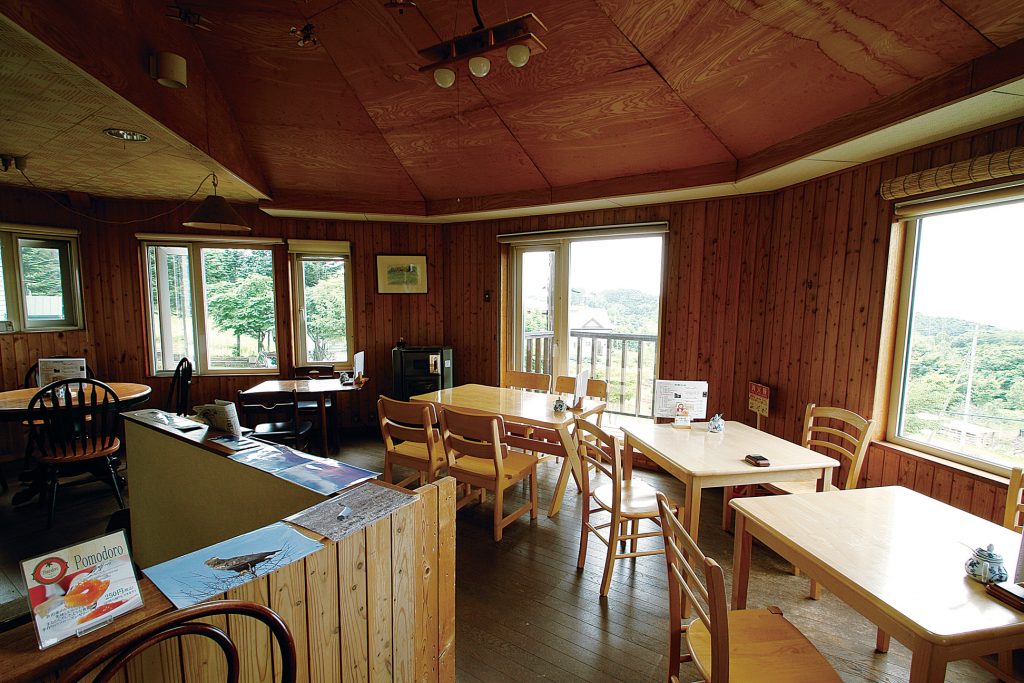 A strange attraction to the coffee and people on top of the hill
Takeyama-san and his wife have 3 children, and he was always afraid that they would come to hate living in the countryside. While they have all grown up and started living their own lives, his eldest daughter, now 34, surprisngly decided to move back with her own family to Naganuma, not far away from Okanoue Coffee. She has even shown an interest in coffee roasting herself. For Takeyama-san, the biggest joy is being able to see his grandchildren more often. And for Naganuma Town, having another family live in the area is certainly a welcome development.
This place in Naganuma seems to attract people, and those who decide to live here attract even more people to come. A similar phenomenon can be said to occur at Okanoue Coffee. Most people who visit for the first time have a strange desire to come and taste the extraordinary coffee again and again. Many of the current regulars have confessed as much. It seems that both Naganuma Town and Takeyama-san's coffee have the power to charm people's hearts and make them come back for more.